Whatever you need the single machine or complete solutions, we offer the best solution for every level of automation.
PRODUCTS
Secondary Packaging Solution

Intelligent Logistics Conveying System

Industrial Internet of Things
Plastic Ampoule Solution
Product form: Plastic ampoule is the injection preparation, which produced by using plastic particles as raw material and using blow, fill and seal three-in-one aseptic filling technology. Compared with glass ampoule, it has the advantages of safety and ease of opening etc.
---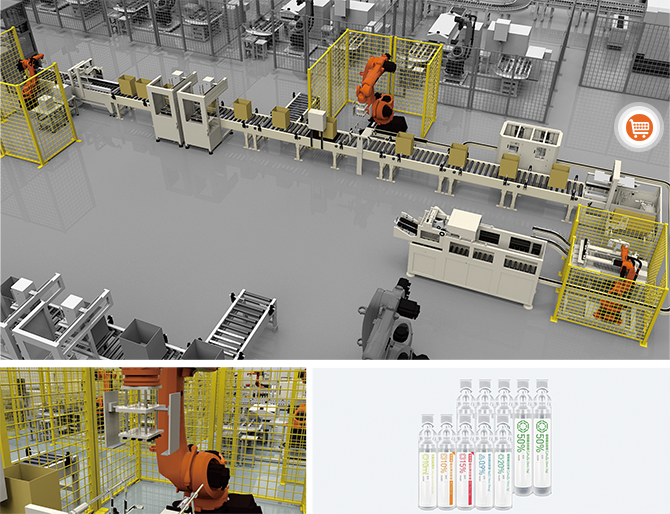 Automatic packaging process:

①Small boxes opening → ②Ampoules packaging → ③Small box sealing → ④Carton opening → ⑤Small boxes with ampoules inside packaging → ⑥Instruction manual & Certificate of quality throwing in → ⑦Carton sealing → ⑧Labeling → ⑨Carton strapping → ⑩Plastic ampoules packaging finished
Contact us and ask more