Whatever you need the single machine or complete solutions, we offer the best solution for every level of automation.
PRODUCTS
Secondary Packaging Solution

Intelligent Logistics Conveying System

Industrial Internet of Things
COBOT- Collaborative Robot Packaging System
We are the earliest integrator to apply the COBOT into packaging industry. COBOT has the advantages in the aspects of simple programming, fast installation, flexible movement and easy to operate, etc. The most worthy of mention is the collaborative and safe function.
---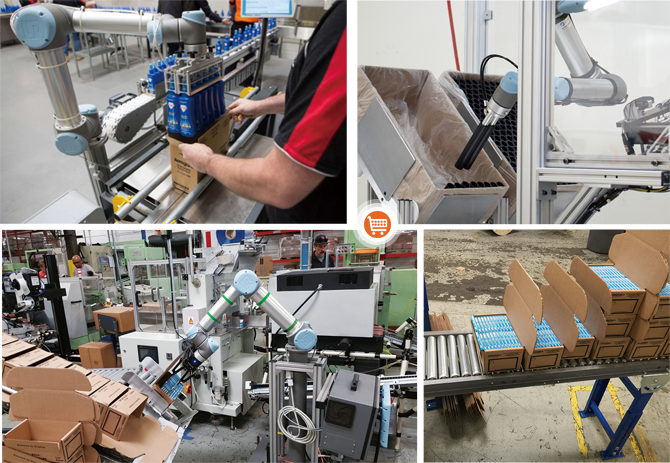 ↑* To buy, click on image *↑
Contact us and ask more