Manual quality inspection will lead low efficiency, difficulty in unifying standards and high labor cost, etc.
We provide feedback on quality control and other aspects of the production process through optical design and imaging, the video of cloud computing and analysis of artificial intelligence algorithm.The data is not only limited to the test results of qualified or not, but also provides multidimensional reasons and data for the timely revision of the production process. These data provide guidance and decision-making reference for the customer's entire production process and quality control system at a deeper level. It lays a foundation for the full digitization and utilization of data to improve productivity and efficiency.
---

Optical imaging technique
We have mastered various optical imaging technologies, automatic control system technologies and applied the visual system in different industries. We can provide complete solutions to meet customers' needs.

Visual algorithm technique
We are skilled in the application of various core vision algorithms, and have developed a general industrial vision algorithm package, with many years of rich experience in testing algorithms for medical devices and transparent materials.

Data integration technique
The combination of visual system with industrial Internet and big data provides deeper data information feedback, which greatly improving production efficiency.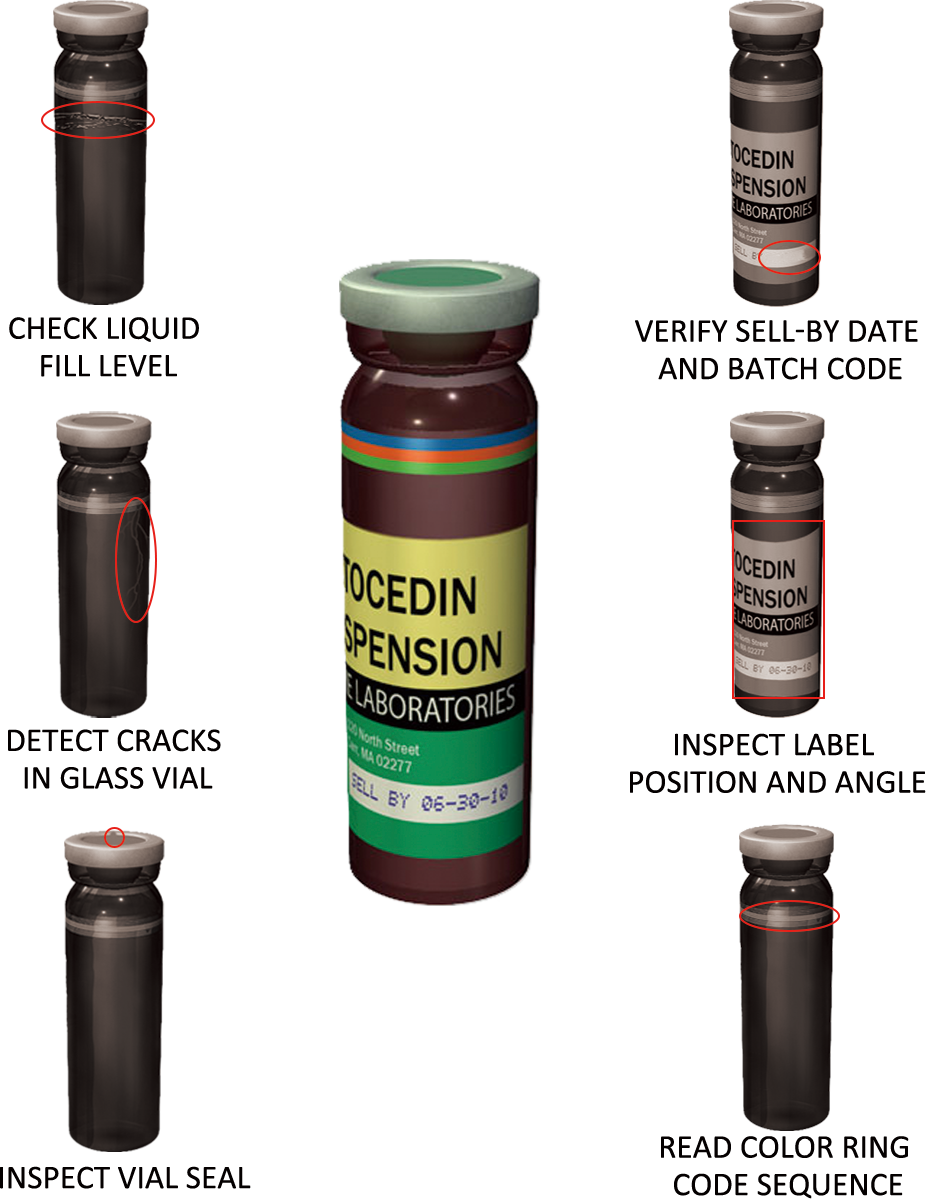 ---
Case study-Applications in pharmaceutical packaging line

Case study-Applications in pharmaceutical quality inspection