Through 3D visual imaging technology, the surface contour of scattered objects is quickly scanned and analyzed by artificial intelligence to calculate the real-time coordinates of the current object and guide the robot to pick it up accurately.
---
↑* To watch the video, click on the picture *↑
APPLY TO THE INDUSTRIES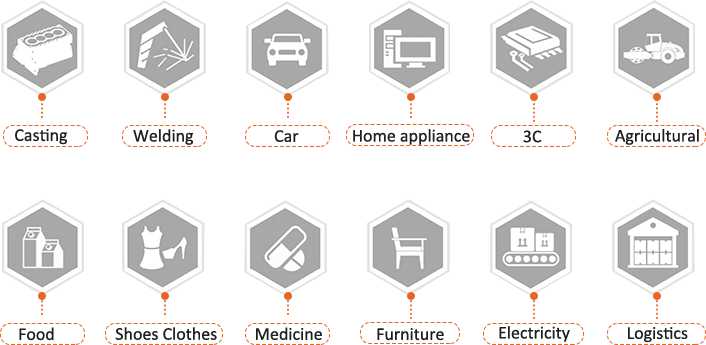 The way of installations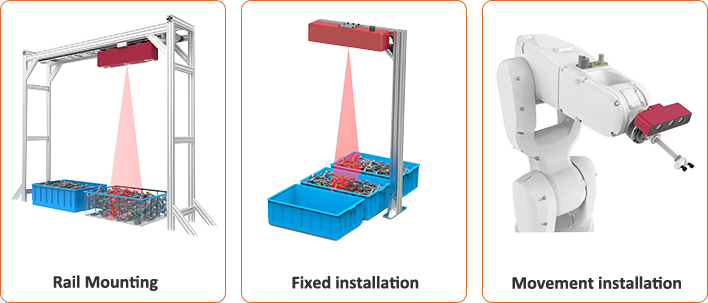 Object and point clouds data

Through 3D rapid imaging technology, the object surface contour is scanned to obtain three-dimensional point cloud data of the object.
Then, the point cloud data is processed with artificial intelligence analysis, robot intelligent path planning and automatic collision prevention technology.
Calculate the real-time coordinates and spatial attitude of the current workpiece, and send instructions to the robot to guide the robot to grasp accurately.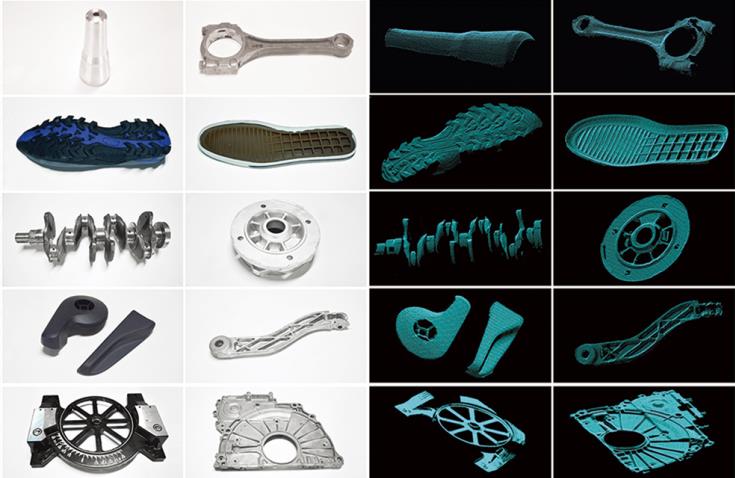 Applications

1、Multi workpiece 3D positioning grasping & feeding
2、3D identification and positioning of stacking objects in the basket
3、Flexible 3D positioning and grasping of complex multi-surface workpiece

4、Large objects 3D positioning and grasping

5、3D positioning and grasping of unordered incoming workpiece

6、3D positioning and grasping of multi-process robots in collaboration

7、3D quick positioning and grasping of objects on conveyor belt

8、3D identification and positioning in spraying production

9、3D positioning in large equipment assembly